Join us for our Annual Seaside
Clock & Watch Mart
Sunday February 19, 2017
The 2017 event will be held at the Ventura County Fairgrounds at Seaside Park. Hundreds of clocks and watches for sale! Also, parts, tools and other items of horological interest.
7:30 - 9:00 Sellers set up
9:00 - 3:00 Mart open
$5 Mart Admission
Please click here for more information, including brochure and registration form. We look forward to seeing you there!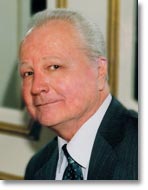 A message from the President of Chapter 190...
Welcome to Chapter 190 of the National Association of Watch and Clock Collectors (NAWCC). We are a relatively new chapter, receiving our charter in September 2006. Our chapter serves the Ventura and Santa Barbara counties, but our membership includes members from all over Southern California, and as far away as Texas, Pennsylvania, Florida, Arizona, and Washington.
When we initially set up our chapter, we decided that it would be dedicated to education, communication, and the enjoyment of our members. Our founding Board of Directors set the ground rules to accomplish this objective, and every Board of Directors since has continued this effort. To achieve our goals, we established a website that is keep current, created an informative newsletter, offer various horology related workshops, provide free workshops, and live programs at our monthly meetings.
Our chapter is also involved in the community. Our members have voluntarily provided their time and expertise to various projects. For example; we restored a 1905 Seth Thomas tower clock in the Odd Fellows lodge in Santa Paula, as well as the tower clock in the Santa Barbara courthouse. We also offer horology related programs to nonprofit organizations. All free of charge.
Our success is due primarily to an extraordinary and dedicated Board of Directors. Even though some of the faces may change from time to time, the founding principles do not. I have been involved with many nonprofit organizations, and this is, by far, the most dedicated and selfless group of people that I have ever worked with. There is an old saying, "if a job is worth doing, it is worth doing right." If our chapter had a slogan, it would probably be, "Do it right".
I invite you to visit with us at one of our meetings. (The third Sunday of each month.) If you collect old clocks or watches, or just have a curiosity about them, stop by and see what we're all about. We will even buy you lunch.